Make your regular outfit look fancier
The right piece of jewelry can add zest to any outfit. This Sun Pendant Necklace is an elegant accessory that will perfectly highlight your features.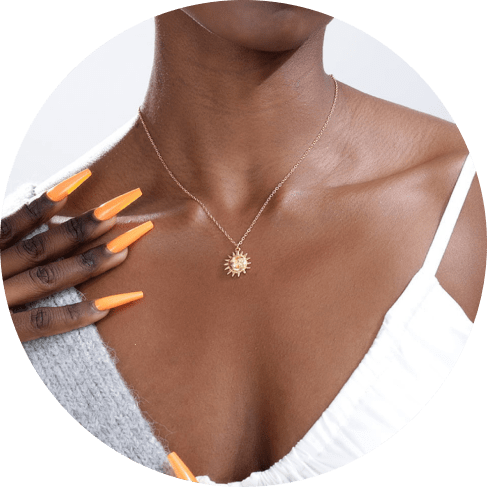 Looking for an elegant accessory?
This necklace is one of a kind
General characteristics
The necklace is made of stainless steel, a durable and strong material. It has a lovely golden tone which creates a beautiful gleam as the necklace catches the light.
Fashion tips
This lovely Sun Pendant Necklace will add elegance to a classy look. It can enliven a casual look as well. Doesn't matter if you go to the office, on a date, or for dinner, wearing this necklace is always a good idea.
Care tips
You'll be glad to know that stainless steel jewelry doesn't get corroded or rusted. So, feel free to wear this necklace every day. Keep it in a cool, dry place. If stained, wash in a soapy water.
Meaning
A sun pendant holds a special meaning. It represents light and warmth, truth and knowledge, strength and abundance. Gold color, for its part, is a marker of style, elegance, and sophistication.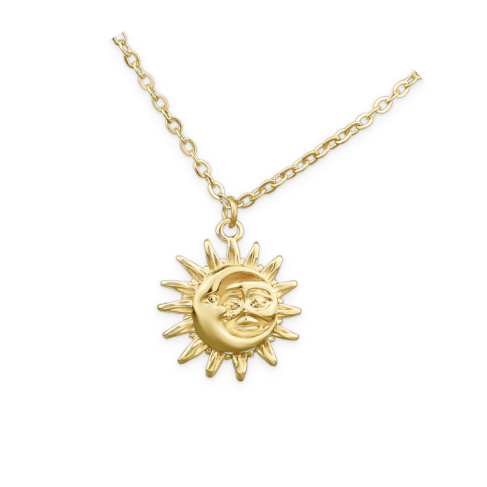 It makes a perfect gift
An exquisite design of the Sun Pendant Necklace won't leave a woman indifferent! This gorgeous accessory will perfectly highlight a lady's collarbone and skin tone. It'll become a stunning addition for both casual and classic outfits. Besides, the sun pendant symbolizes life and peace. Make your significant other feel loved and cherished!